Summer School will be closed for Independence Day on Monday, July 5th, 2021.

All WSCUHSD campuses and the District Office will be closed tomorrow, Friday, June 18th in observance of Juneteenth, per President Biden's immediate action today declaring June 19 a federal holiday.



Join us tonight at 6pm for our first - Distance Learning & Mental Health Three Week Series. This week the focus will be on Behavorial Perspective, Creating Healthy Habits and Routines. Zoom link:
https://wscuhsd-org.zoom.us/j/98063196243
Feb 22 @ 6pm (English) Feb 23 @ 6pm (Spanish) Feb 26 @ Noon (English)

Redwood Empire Food Bank grocery pick- up continues at Laguna High School today and every Wednesday, 10am-12pm or until its gone. Drive up on Taft Rd and foods will be loaded for you. Fresh produce, milk and cheese, protein option, and other dry goods!!!


Board is just now getting out of closed session, meeting will start shortly.

Breakfast & lunch meal pick-up resumes Tuesday 1/5/20 11:30am-1:30pm in front of the Analy Cafeteria for any child 18 y.o. and under. Preordered weekly meal pick-up resumes at El Molino Tuesday 11:30-12:15 in the El Molino bus circle. Please email
food@wscuhsd.org
by 9:30am for requests. Check wscuhsd.org Food and Nutrition Services webpage for river route alternative pick up times and locations. Check wscuhsd.org Food and Nutrition Services webpage for menus and department information.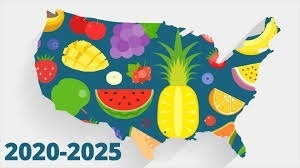 The Board is still in closed session, the meeting will begin shortly. Thank you for your patience.

Regular Board Meeting Tonight, Wednesday, December 16 @ 6pm Join us via Zoom at:
https://us02web.zoom.us/j/85853906291
or Watch us Live on the WSCUHSD YouTube Channel or call in at: 1 669 900 9128; Meeting ID: 858 5390 6291

Board meeting will start soon, we are experiencing some technical difficulties.  thank you 


Due to limited staffing, Analy High School daily meal distribution is cancelled for Monday 11/9/20. Regular service for breakfast and lunch is scheduled to resume on Tuesday 11/10/20, 11:30 am- 1:30 pm.