News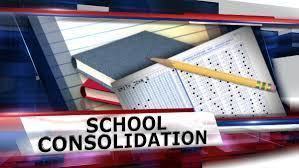 The Feasibility and Operations Study examines the option of consolidating our high schools onto one main campus as a way to address declining enrollment and budget...
Hello Families,Here is the latest Newsletter.Hola familias,Aquí está el último boletín.
SEE ALL NEWS
LIVE FEED

Megan Bloom
2 days ago
Hello Families and Staff,
Due to PG&E's rolling blackouts in Sonoma County, families and staff in the North West have not been able to log onto Zoom and Google Classrooms today. Please excuse absences. Individual specialists will be contacting families to reschedule any missed sessions. If you have any questions, please contact the West Sonoma County Consortium office.
Thank you,
Rose Velasquez
West Sonoma County Consortium Director

Jennie Bruneman
5 days ago
Mark your calendar - WSCUHSD Board of Education has scheduled Virtual Town Halls - On Weds, Oct 28th and Weds Nov 4th at 6pm to discuss HIGH SCHOOL CAMPUS CONSOLIDATION; plase visit our website at www.wscuhsd.org for more information
Zoom Link: https://us02web.zoom.us/j/85853906291
Meeting ID: 858 5390 6291 Call In Number: 669-900-9128

Jennie Bruneman
14 days ago
Join us tonight at 6pm via Zoom for a Regular Session of the Board of Education. Remember to login you must have a valid zoom account.
Link is here: https://wscuhsd-org.zoom.us/j/95208509436
SEE ALL POSTS