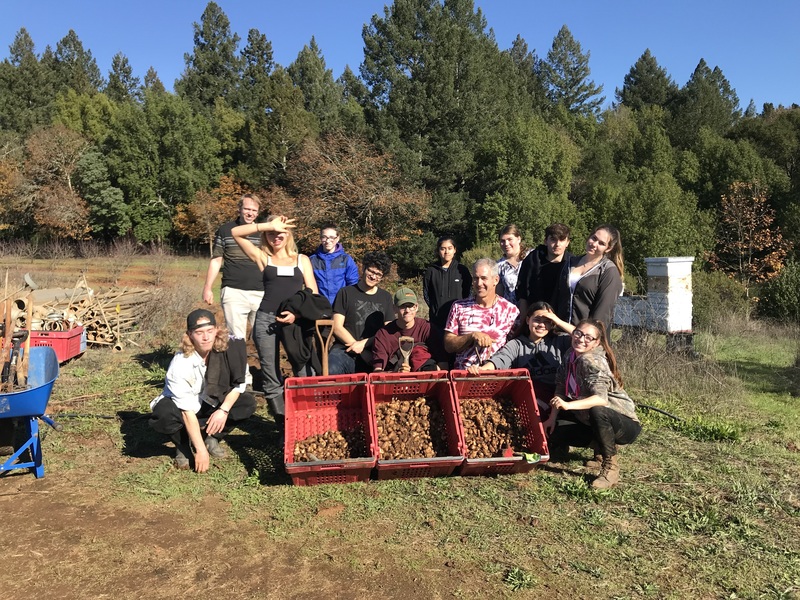 Students working with Mr. Maloney on a FARMS fieldtrip
In the words of the Sebastopol Kiwanis Club, "We believe that those who give the most are the happiest. There is nothing more beautiful than individuals who reach out to make other people's lives beautiful. It teaches us the value of service to others and shows us how important our contributions are in making this world a better place, especially for the children."
The Sebastopol Kiwanis club brings this spirit of generosity and giving to the Laguna High School campus in profound ways that benefit our students, our families, and our entire campus year after year. Their commitment to serving the youth of our community has enabled Laguna High School to offer our students opportunities they would not otherwise have. We are deeply thankful that the Sebastopol Kiwanis Club has taken us in under their umbrella of good works.
At Laguna High School, the Sebastopol Kiwanis Club has supported the clothing closet through donations of clothing, and monetary donations to stock the closet. Our clothing closet is an important resource for our students, and thanks to the Kiwanis Club, we have been able to provide much needed clothing for innumerable students. When the clothing closet needed organization, their volunteers came and built shelving units!
Kiwanis has also funded the FARMS program, and funded our annual Holiday Dinner. They also volunteer directly with our students, taking them on shopping sprees when they most need it, and even out to dinner afterward!
They are also now funding out Student of Week program, which allows us to recognize the hard work of our students.
As we learn to adapt to the challenges of the pandemic, they have stepped up once again and have offered volunteer drivers to deliver food from our Redwood Empire Food Drive, to the homes of our families.
Thank you, Sebastopol Kiwanis Club! You are an important part of the Laguna High School family, and we appreciate all you do for us!
You can find out more about the Sebastopol Kiwanis Club here.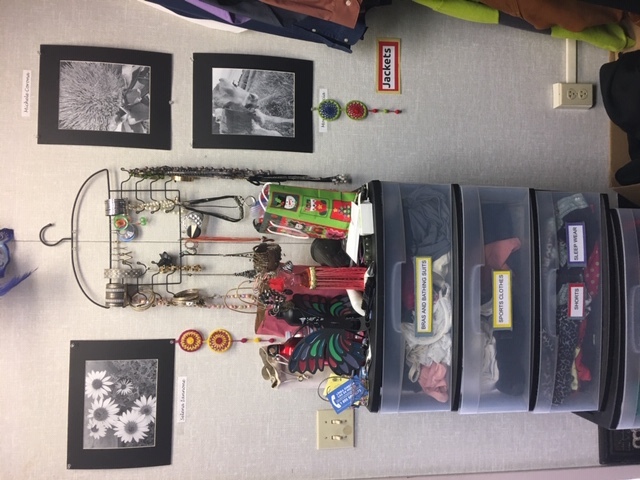 Laguna High School Clothing Closet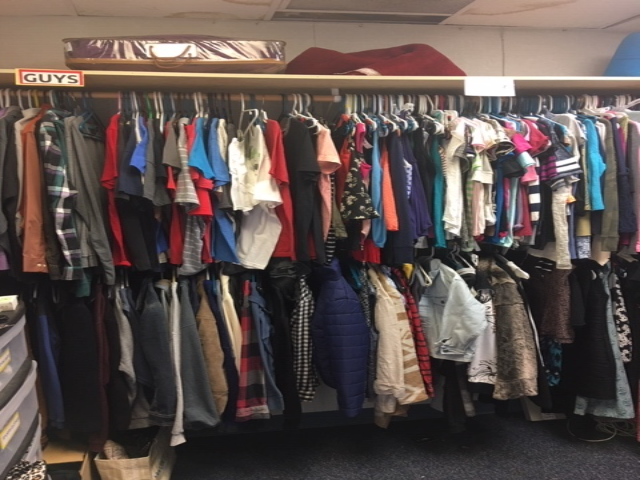 Laguna High School Clothing Closet