Aeries - Student Registration Update IT Staff believe we have resolved the problem with Aeries and parent access. We are asking everyone who has experienced issues to try to login again via the parent portal at:
https://portal.wscuhsd.org/aeries.net/parent
We are responding to every email submitted to
info@wscuhsd.org
but it is taking us some time. thanks Your Technology Dept Staff


If you are having trouble logging into Aeries, we believe we have a solution. Please email us at
info@wscuhsd.org
provide your student name, school they attend, parent email address and contact information. We will get back to you as soon as possible. thanks,
Hi Rhinos! If you are having trouble logging into Aeries, you are not alone! Please contact please contact Kimberly Nyberg at
knyberg@wscuhsd.org
for help. See you all today or tomorrow getting chromebooks.

Hello WSCUHSD Families, We are aware that you are having issues with Aeries and registering your student(s). We have several help desk tickets into Aeries and we are waiting for them to resolve these issues. Our apologies for this inconvenience. Thank you for your patience while we work with Aeries and their help desk. thanks, WSCUHSD Technology Dept.
We can't wait to see you all next week from a six foot distance with a mask on! Everyone needs to sign the Chromebook Loan Agreement before you can get your Chromebook! We will have printed copies and lots of sanitizer on August 4th and 5th when you guys come to get them, but here it is!
https://5il.co/iw60

Welcome back Laguna!! Check out the information on the coming school year:
https://5il.co/imkq
And don't forget to pick up your brand new chromebook on August 4th or 5th! We will have your Aeries and Google login info for anyone who forgot.

If you received a call from Little Rock AK tonight about the West Sonoma County UHS District distance learning survey, that was us. Our new website and parent notification system, the company Appetegy is based out of Little Rock. Fun fact, our account manager is a graduate of El Molino High School .

Important Parent Survey - Regarding Distance Learning Options Please take this Survey by Monday, July 27th
https://bit.ly/30E9SEX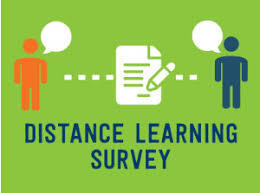 Hello WSCUHSD Families, If you have not already done so, please take a few minutes to fill out the Instructional Model Survey for parents/students for this coming fall 20/21.
https://bit.ly/30E9SEX